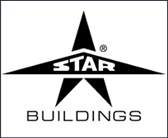 Welcome to C&J Construction
C&J Construction is a business that can help you with every aspect of your concrete and steel building needs - from residential to commercial to agriculture. We provide free and accurate estimates with quality service.   Founded in 2000, partners for 20 years and have over 50 years in combined experience.
Residential Projects
C&J Construction can help you with all of your residential needs. We offer brick fraced poured foundation walls for 8, 9, and 10 foot basements. We can pour all your flatwork and even offer colored and stamped concrete.
Commercial Projects
C&J Construction can take part or act as a general contractor for your commercial projects.  We can pour your foundations, furnished floors, and all outside flatwork.  We povide a quality steel building using Star Buildings Systems.  We use many qualified subcontractors that can ensure your building gets done.
Agriculture Projects
Cattle:  Dairy or beef, we can help.  We specialize in deep pit cattle buildings.  If you are looking at putting beef cattle on slats, give us a call.  We can provide a turnkey price if you wish.
Hogs:  We do all concrete work from farrow to finish.
Machine storage, commodity or toy sheds.  Check out photos of past projects.